About Us
CJSC «Noord Connect» is a russian professional player on the logistics market. We offer LCL and FCL delivery from China and all kinds of delivery within Europe and Russia. We are glad and proud to offer you fast, safe and cheap transportation of your goods by sea, air and land. We also manage several warehouses in The Netherlands, Germany, Italy, Lithuania, China and Russia and can offer you full complex of warehouse and customs services. Our wide network of partners allows us to do successfull business in Russia, EU and China (both Mainland and Hong Kong).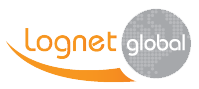 We guarantee to all our clients reliable and safe goods delivery. Our huge expierence allows us to make our partnership maximum convinient. You can find all about our services, additional information and ask our employees for help via our web-site. CJSC «Noord Connect» and E.W. Tailwind are members of International Association Lognet Global (our profile on Lognet website).
Our company «E.W. Tailwind B.V.» (The Netherlands) offers warehousing and forwarding services on the territory of European Union. We are glad and proud offer our warehouse in Lisse (The Netherlands) for you service, also as cheap freights between Holland and other EU countries. In The Netherlands we cooperate with international seaport of Rotterdam and always can help you in taking you shipment there.
Our company «AMB Group (HK)» (Hong Kong) allows us to provide best financial and trade service in Hong Kong S.A.R. — one of the leading financial and trade centers in Asia and all over the World — and make communaction between our partners and their chinese suppliers easier and more effective. Great connections with main sea cargo companies from Hong Kong and China Mainland (seaports Fuzhou, Shanghai, Shenzhen and others) to Europe allows us provide fast, save and cheap transportation of your goods from China to Europe and Russia.
We always look forward to work with you!